Chalk Paste | Stencils | Homemade Décor
Tucker Trade Co has made crafting sign décor nearly foolproof with our unique mesh stencils and one-of-a-kind TTCO Chalk Paste. You can create something you will be proud of in just minutes by using our DIY supplies. Perfect for your wood, glass, ceramic, canvas, paper, and metal projects!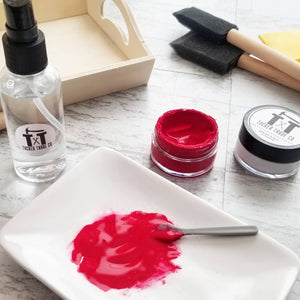 TTCO CHALK PASTE
Use our creamy, smooth chalk paste for a crafting experience like no other. Applies like butter and dries very quickly to help make all of your projects a breeze. Works best with our reusable stencils.
See Colors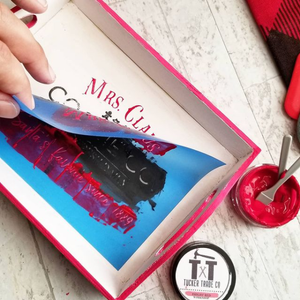 STENCILS
Instantly create images or text with a small dollop of TTCO Chalk Paste and the pass of a squeegee across our reusable mesh stencils. You will love the high-end results from such a simple DIY.
See Designs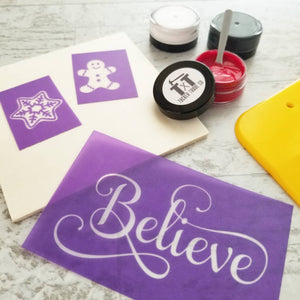 COMING SOON
Creative Box Subscription! Each month you will receive everything you need to create new mini sign décor: TTCO Chalk Paste, exclusive stencils, a blank sign, and tools.
MORE INFO
Have a Holly Jolly Christmas
Just got my Tucker Trade Co package today! Presentation and packaging are everything.

Julie V.
It was so EASY to make! And I can reuse the stencils over and over, plus the paste lasts a LONG time!

@MomsCraftingAdventures
Love that a little paste goes a long way. I watered a small scoop down to paint all my holiday crafts.

Donna H.